WILLIAM VAN LEER
GENERATION 9.3 – THIRD CHILD OF SAMUEL VANLEER

William R. Vanleer was born 5/30/1775. Died 5/25/1808; buried at St. Mary's Episcopal Church, Warwick, Pa. Married in 1801 Sara Hunter (born 5/30/1775, died 5/25/1808 in Pennsylvania.) Sara married second George Evans, the guardians of her children after her husband's death.
The descendants listed below were given in the "Vanleer Papers" at Chester County Historical Society. The "Vanleer Papers" gives their source as Wayne Van Leer Jones of Houston, Texas.
10. Isaac Wayne Vanleer. (1) Born 3/26/1802. Died 1896. Lived in Pennsylvania. Married, first Phoebe Ann Speakman and, second, Lydia Thomas. Buried at St. Mary's in Warwick.
11. Sarah Hunter Vanleer. (1) Born 4/10/1829. Died 3/23/1832. Buried at St. Mary's, Warwick, Pa.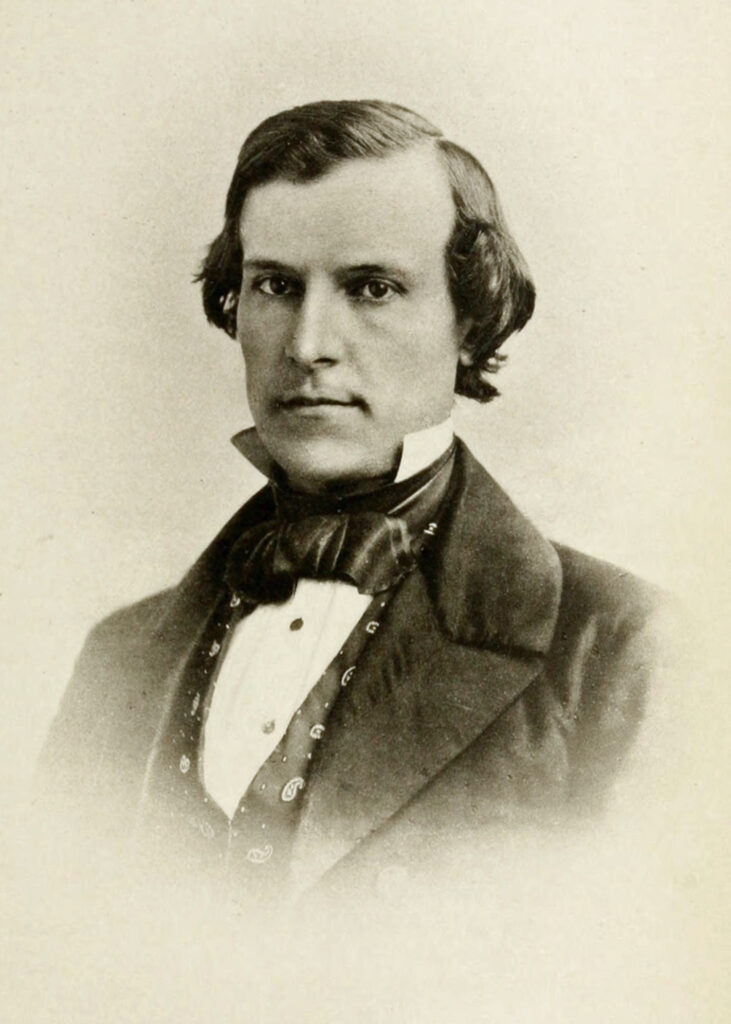 11. Ellen Francis Vanleer. (2) Born 1830. Married George Hussey Earle (born 12/8/1823, died 6/1907.) He was son of Thomas Earle, descendant of the well-known Earle family of Massachusetts. Like Van Leers and many locals in Chester County, Thomas was part of the early anti-slavery causes. He was also one of the strongest defenders of the black voting rights, along with Thaddeus Stevens. His defense of black voting rights was, however, unsuccessful. The new constitution included the word "white", formally disenfranchising blacks for the first time.[5] George was a well known abolitionist who represented many fugitive slaves. He was a founder of the Republican party.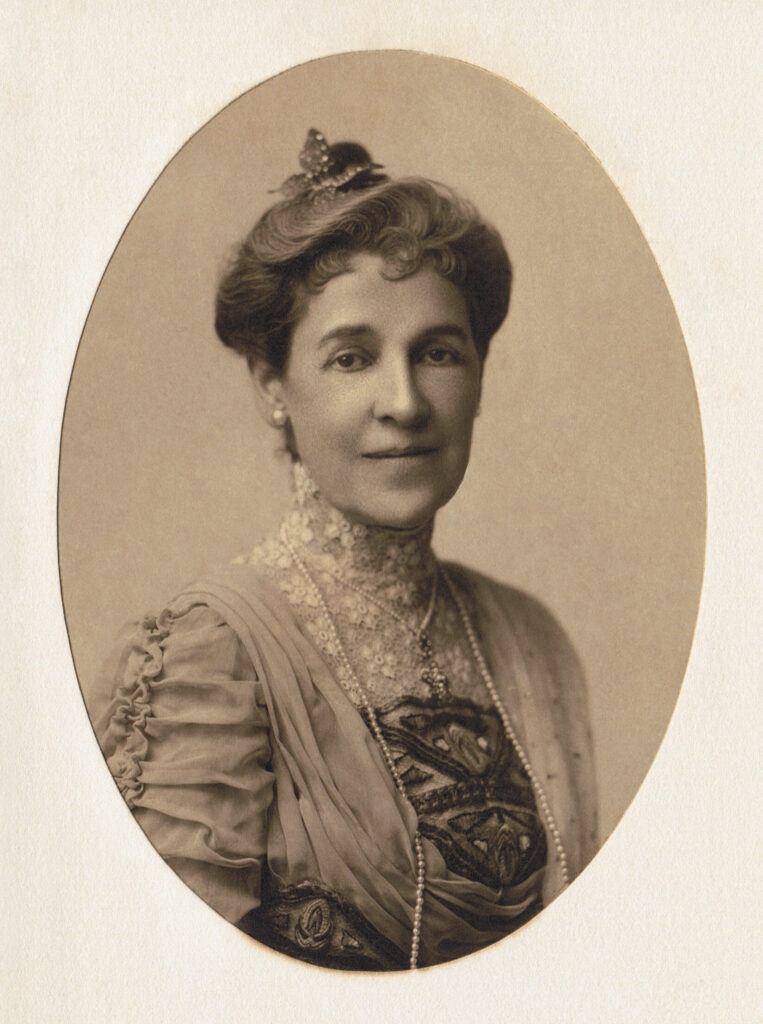 12. Florence V. Earle. (1) Born 6/1/1850. Died 9/9/1877. Married, first 9/28/1872, William Nicholson. Married, second 1/7/1879, Edward H. Coates. Florence gained fame both at home and abroad for her works of poetry. She was so well known, influential people who often visit her at her lake house. She entertained friends such as Otis Skinner, Violet Oakley, Henry Mills Alden, and Agnes Repplier.[11] In the early 1900s, the Coates seasonally opened their camp to Anna Roosevelt Cowles ("Bamie")—the elder sister of Theodore Roosevelt.
13. Alice E. Nicholson. (1) Born 10/1/1873.
12. Alice Earle. (2) Born 1/5/1852. Married Reginald Heber Jones.
12. Mary Earle. (3) Born 9/20/1853. Married William Cook.
12. George Hussey Earle, II. (4) Born 7/6/1856. Married 12/12/1881 Catherine Hansell French, daughter of Clayton and Catherine Ann French, a Philadelphia lawyer. Mr. Earle performed a great deal of research on the Van Leer genealogy. He was known for being a well a sought after American lawyer and businessman who rescued businesses from financial hardship. He was a political reformer and a member of the Committee of One Hundred in Philadelphia to end bossism politics in the city.
13. Catherine Ann Earle. (1) Married Victor C. Mather.
13. Florence Earle. (2)
13. Mary Earle. (3)
13. Frances Von Lohr, Earle. (4) Died 1918. Married Lawrence Dilworth Beggs of Haverford.
13. George Hussey Earle, III. (5) Married 1916 Huberta F. Potter (born 9/16/1896, Philadelphia). Graduated Harvard University 1913. U.S. Minister to Austria in 1933. Governor of Pennsylvania in 1934 and later a diplomat.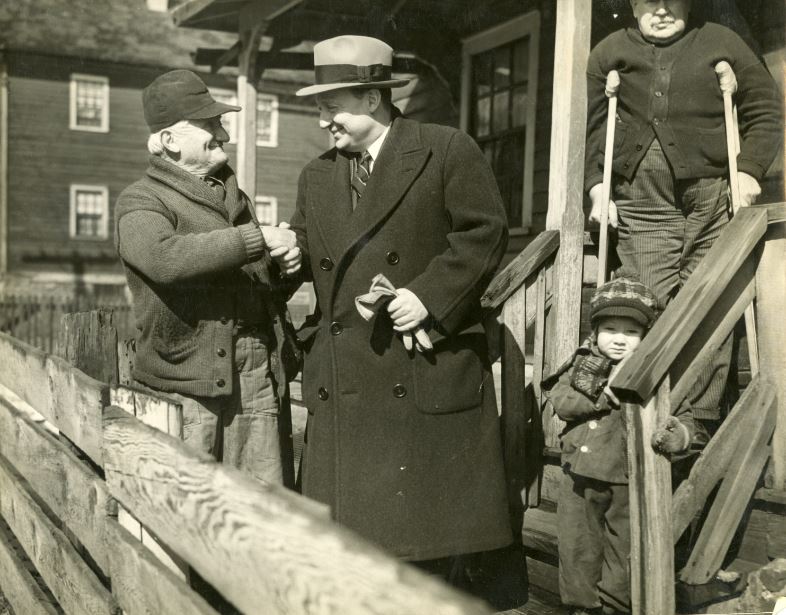 14. George Howard Earle, IV. (1) Born 11/14/1916.
14. Hubert Potter Earle. (2) Born 11/17/1918.
14. Lawrence Washington Earle. (3) Born 8/28/1923.
14. Ralph Earle, II. (4) Born 9/26/1928.
13. Ralph Earle. (6) President of Finance Company of Pa.
13. Hansel French Earle. (7)
13. Eleanor Earle. (8)
13. Edith Newlin Earle. (9) Died 1918. Married Alden Lee of
Philadephia.
13. Gladys Howland Earle. (10) Married Joseph W. Patterson.
12. Frances Van Leer Earle. (5) Born 10-18-1858. Married Edward H. Johnson.
11. Hunter Evans Van Leer. (3) Born 1832. Died 1/1910. Married Clara Wills.
12. Isaac Wayne Van Leer. (1) Born 1/10/1857 Macon County, Illinois. Unmarried.
12. Anthony Wayne Van Leer. (2) Born 1/3/1859. Died 6/26/1859.
12. Sarah Van Leer. (3) Born 9/3/1860. Married 10-18-1893 Charles S. Albertson in Philadelphia. Mr. Albertson was born 11/11/1856 in Magnolia, New Jersey. Son of Chalkley and Annie Stokes Albertson.
13. Mary Albertson. (1) Born 11/22/1894 in Magnolia, New Jersey.
13. Margaret Albertson. (2) Born 6/6/1897.
13. Annie Stokes Albertson. (3) Born 6/14/1899.
12. Clara Virginia Van Leer. (4) Born 1/23/1862. Died 5/1/1892. Unmarried.
12. Francis Earle Van Leer. (5) Born 3/28/1867 Montgomery County, Pa. Unmarried.
12. Hunter Evans Van Leer. (6) Born 8/24/1868 near Gulph Mills, Pa. Married 7/6/1891 Mary Regina Norton (born Washington, D. C. 11/22/1869, died 2/11/1900 Philadelphia.)
13. Hunter Joseph Van Leer. (1) Born 6/29/1892.
13. Lemuel Bernard Van Leer. (2) Born 10/13/1893.
13. Mary Cecilia Van Leer. (3) Born 5/24/1895. Died 7/17/1896.
12. Andrew Mills Van Leer. (7) Born 1/22/1870.
12. Marion Cook Van Leer. (8) Born 10/11/1873. Unmarried.
12. Morgan Wills Van Leer. (9) Born 8/7/1875. Unmarried. He changed his name back to Von Lohr, married Aileen White and they had two children, Morgan and Elizabeth.
11. William Archer Van Leer. (4) Born 4/21/1834, West Nantmeal, Pa. Died 1/30/1918, Normal, Illinois. Married 3/16/1864 in Chicago to Josephine Lavinia Calladay (born 1842.) His son would own the historical Boardview Mansion mentioned below.
12. William Mintzer Van Leer. (1) Born 2/20/1865 in Friends Creek Township, Macon County, Illinois. Married 5/2/1893 Mae Earle Somers in Philadelphia. Daughter of William Edward and Sarah E. Jackson Somers. Graduate of Earlham College, Richmond, Indiana. Owned a vase brought to American by Johann George von Lohr as well as shoe buckles belonging to his great-granduncle General Anthony Wayne.
13. William Leicester Van Leer. (1) Born 4/6/1894 in Philadelphia. Married 12/18/1920 Agnes de Selding (born 5/1/1896, Brooklyn, NY.) Daughter of Joel Shrewsbury and Anna S. Cole de Selding. Investment Consultant with Edie Davidson Company in New York.
14. William Leicester Van Leer, II. (1) Born 10/30/1921, Philadelphia.
14. Elizabeth Anne Van Leer. (2) Born 11/28/1922, Philadelphia.
12. Bird Calladay Van Leer. (2) Born 5/22/1867. Died 1934. Married Margaret Diademia Langstaff. No children. Bird's family moved to Maroa, Illinois, as pioneer farmers and must have created a wealthy fortune as they built the The Van Leer Mansion now known as the Broadview VanLeer Mansion. The historical home still stands today.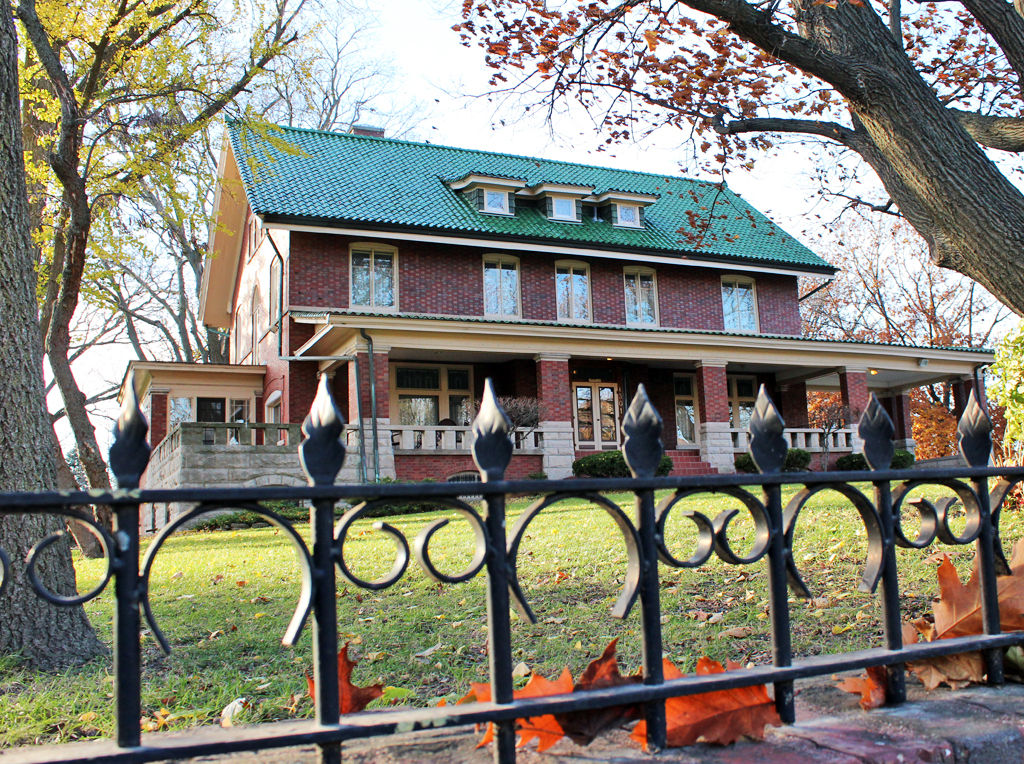 12. Archer Wayne Van Leer. (3) Born 2/26/1869. Died 1912.
12. Lillian Van Leer. (4) Born 2/1872. Died 8/1872.
12. Josephine Louella Van Leer. (5) Born 11/25/1875, Macon County, Illinois. Maried Frank Edgar Jones 6/1/1899 in Bloomington, Illinois. Living in Kansas City, Mo. in 1937.
13. Edgar Van Leer Jones. (1) Born 7/35/1900, Chicago. Died 7/26/1900.
13. Wayne Van Leer Jones. (2) Born 6/18/1902, Chicago. Married 1/14/1926 Elizabeth Rieke, Chicago. Living in Houston, Texas in 1937.
14. Wayne Van Leer Jones, II. (1) Born 8/11/1932, Chicago.
13. Lenoir Jones. (3) Born 5/24/1905, Chicago. Died 7/30/1980, Independence, Kansas.
13. Eleanor Colladay Jones. (4) Born 9/14/1909, Chicago. Married 6/13/1932 Robert Glenn Florance.
13. Harold Hunter Jones. (5) Born 2/25/1915 in Chicago.
12. Leonoir Van Leer. (6) Born 11/16/1877. Married Leonidas Harpole Kerrick. Living in Bloomington, Illinois in 1937.
13. Elizabeth Melura Kerrick. (2) Born 5/1902. Married Murray Henderson.
13. Josephine Kerrick. (2) Born 1/13/1905. Married John Zinser.
13. Thomas Van Leer Kerrick. (3)
11. Phoebe Ann Van Leer. (5) Born 1839. Married Edward Huddleton.
12. Lucy Huddleson. (2) Married a Hutchinson.
12. Nora Huddleson. (2) Married a Payne.
11. Rebecca Potts Van Leer. (6) Born 9/1/1842. Died 12/18/1842. Buried St. Mary's, Warwick, Pa.
11. Florence Van Leer. (7) Born 1843. Died 1843.
11. Isaac Wayne Van Leer, III. (8) Born 6/15/1846, West Nantmeal, Pa. Died 6/19/1862. Buried St. Mary's Episcopal, Warwick, Pa. Served in Union Army during the Civil War. He was wounded at the Battle of Seven Pines near Fair Oaks, Virginia 6/1/1862 and died in a New York Army Hospital 6/19/1862 at age 16.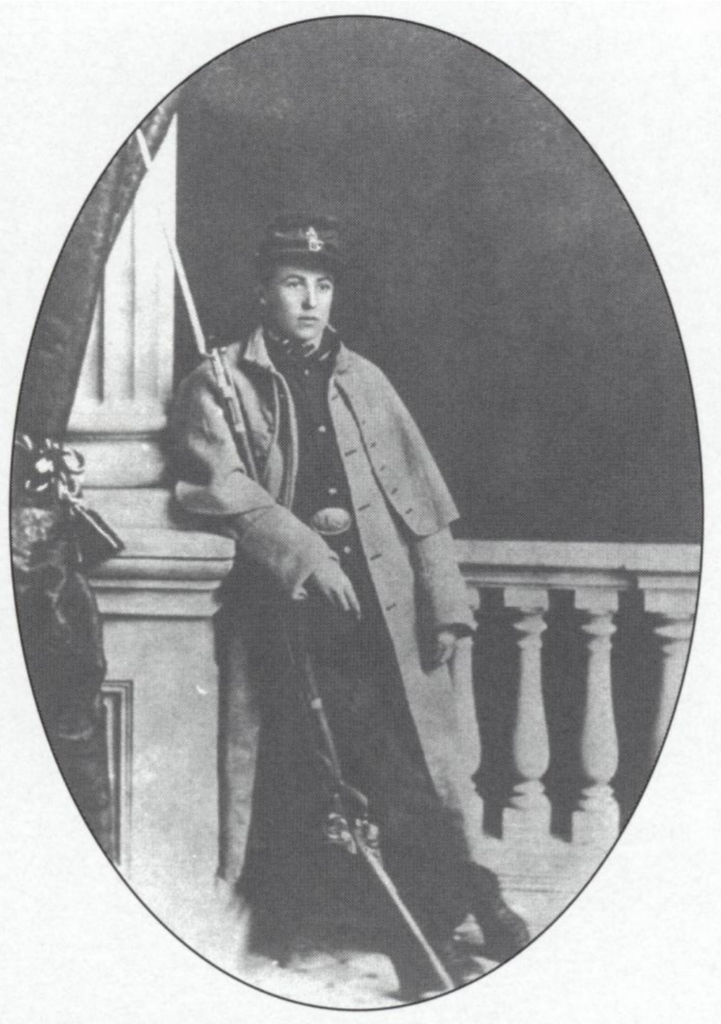 The History of Chester County, Pennsylvania, 1881 gives a detailed account of this young man's devotion to the Union.
"ISAAC WAYNE VAN LEER, son of Isaac W. Van Leer, Esq., long the public-spirited presiding officer of the Chester County Agricultural Society, and a grandnephew of the famous Gen. Wayne (known in Revolutionary times by the sobriquet of "Mad Anthony"), was born in the township of West Nantmeal, Chester Co., June 15, 1846. This extraordinary precocious and noble youth was a lineal descendant of Dr. Bernard Van Leer, also inherited some of the Wayne blood of our ancient bailiwick, and we therefore need not be surprised to learn that in the days of a vile pro-slavery rebellion and national peril the generous, loyal and high-spirited boy became a prompt and gallant soldier of the republic. In the autumn of 1861 Isaac left his home without his father's knowledge of the movement, and went to Harrisburg, where he offered to enlist; and subsequently attached himself to Company B, Capt. Potts, of the 53rd Regiment Pennsylvania Volunteers, in Sumner's division. Being apprehensive that his extreme youth might be objected to, he at first tried to pass himself off as a lad of eighteen, although only in his sixteenth year; and to prevent a discovery of his whereabouts he resorted to the romantic expedient of temporarily assuming a fictitious name. His father, aware of the military proclivities of the youth, and anxious to get him home again, requested Capt. Potts (a relative of the family) to keep a lookout for Isaac. The captain endeavored to persuade him to return to his father's house, but he replied, 'I cannot go home: I feel it to be my duty to go to war.' Finding him determined, the captain was then requested to take charge of the lad in case he persevered, and thus it was arranged to keep him in the company. "While they were at Camp Curtain Isaac was taken ill with typhoid fever. His accomplished and devoted sister went to Harrisburg, and nursed him until he was able to be removed, when she took him home with her to Philadelphia, and before he was able to carry his gun he insisted on returning to camp. He told his sister that he had repeatedly asked his father for permission to enter the service, but had always received a denial and now he was determined to go. When his sister was about to part with him after nursing him through the fever, she said to him, as she passed her hand lovingly over his fair and smooth young brow. 'Dear brother, if the rebels should put a bullet through this pretty head how it would spoil it.' He replied, 'Not more than any other man's,–and somebody's must be spoiled.'"At the battle of the Seven Pines, or Fair Oaks, Sumner's division was conspicuously engaged. The 53rd Pennsylvania Volunteers were in the action all day. Capt. Eicholtz, who was then in command of Company B (in place of Capt. Potts, resigned on account of illness), says that in the midst of the fight some unauthorized person, in an adjacent regiment, gave the order to retreat. Company B, of the 53rd Pennsylvania, being next to them; also commenced falling back; but Capt. Eicholtz, perceiving that the order was a mistake, stepped out, and ordered his company to advance. Young Van Leer was one of the first to spring forward, and when the captain saw him, toward night, he says the youth was fighting with the utmost coolness and bravery, and above all others his voice could be heard ringing out, shrill and clear, 'Steady, boys! Steady!' while working like a veteran."Isaac was first severely wounded in the ankle, and fell, being unable to stand. When his company at length fell back he lay midway between his regiment and the enemy, wondering, as he stated, into whose hands he should fall. After loading and firing a number of times while prostrate on the ground, he received a shot in the head, and then lay unconscious, with the battle raging over him. Somehow he was also badly wounded in the side and arm by a bayonet-thrust, which he could never account for. He lay nearly two days on the battle-field before his comrades had an opportunity to remove him, and all that time without any nourishment except water. The muscles of his face became so paralyzed that he was unable to open his mouth. Capt. Eicholtz, although his own right hand was much shattered, paid every possible attention to his young friend, who was afterwards taken to Fortress Monroe, where he was nine days before the ball was extracted. Isaac was next taken to New York, whither his siter went, and faithfully nursed him until he sank under the wounds he had received, which sad event occurred on the 19th of June 1862, when he had just completed his sixteenth year."As an evidence of the unfaltering spirit with which this juvenile patriot engaged in the cause of his country, it may be mentioned that when near his end his sister inquired if he regretted the part he had taken in the eventful struggle. He responded, 'Not for a moment!' In such a cause,' he would do just the same thing again. 'Otherwise,' added he, 'what would become of our country?'"
11. Mary Thomas Van Leer. (9) Only child with second wife, Lydia Thomas. Mary was born in 1850. Unmarried.
10. Ann Louisa Van Leer. (2) Born 11/1804, East Nantmeal, Pa. Married 12/1/1829 Dr. William Willauer.
11. Eleanor Willauer. (1) Born 1845. Married 9/15/1869 Major A. W. Wills.
12. Florence Wayne Wills. (1) Born 8/9/1870. Died 1875.
12. Van Leer Wills. (2) Born 3/27/1874. 1st Lt. in Spanish-American War.
12. Wayne Wills. (3) Born 4/18/1876. Married a Williams.
12. Harold Wills. (4) Born 1881. Died 1882.
12. Eleanor Wills. (5) Married a Rutland, Nashville, Tn.
11. William Willauer. (2)
11. Wayne Willauer. (3)
12. Andrew Wayne Willauer. (1)
10. Hannah Hunter Van Leer. (3) Born 1806. Died 10/24/1812.