Chester County Court House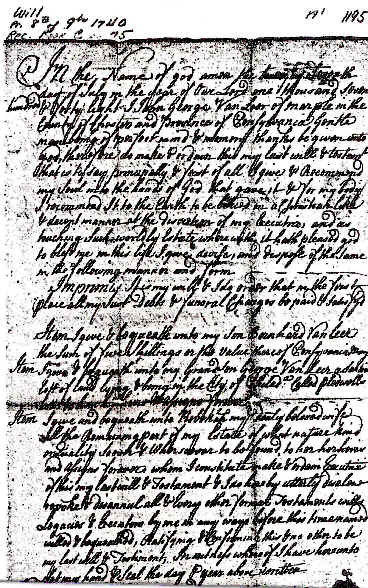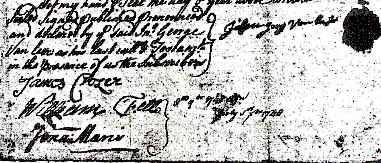 Dr. Bernardhus Van Leer Article
The article below–"The Medical Van Leer Family of Pennsylvnia and New Jersey"–is from Transactions & Studies of the College of Physicians of Philadelphia, 4 Ser., Vol. 38, No. 1, July 1970. It gives a short biography of Dr. Bernardhus Van Leer, who practiced in Chester County, PA. and his son Benjamin Van Leer of Gloucester County, NJ.
The "Vanleer Papers" stored at the Chester County Historical Society also note that his son Branson was a medical doctor and surgeon during the American Revolution.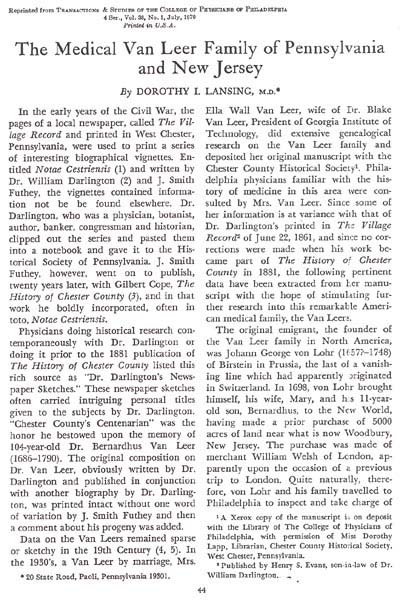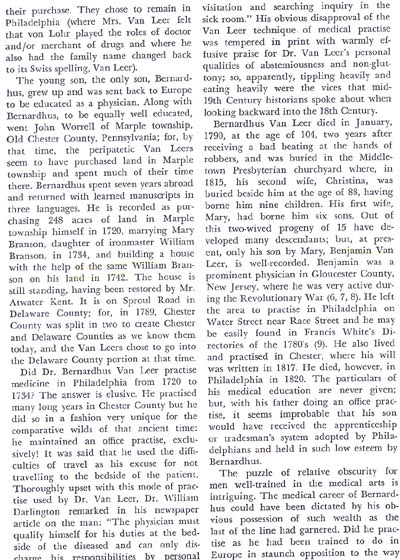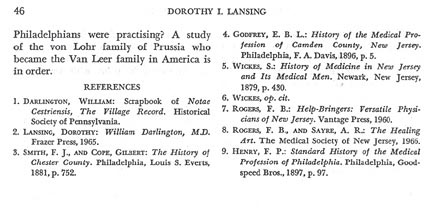 History of Chester County, Pennsylvania
The biographical sketch of Bernardhus Van Leer in the History of Chester County is copied below.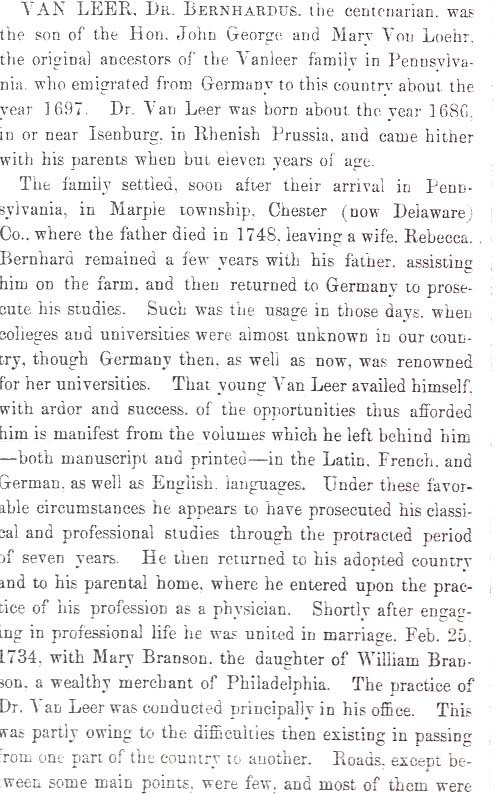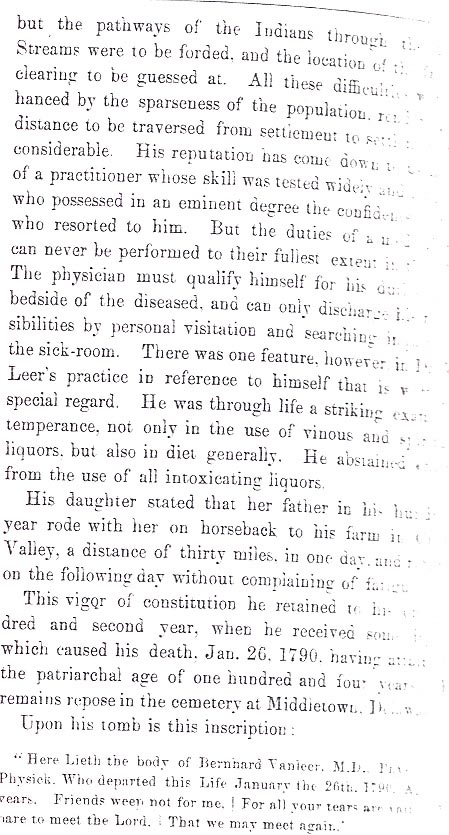 Letter from Isaac Van Leer, 1877
The original of this hand-written letter dated March 27, 1877, is on file at the Chester County Historical Society in West Chester, PA.
The letter writer is a grandson of Samuel and Hannah Wayne Van Leer, son of William Van Leer. The letter includes several ancedotes of Samuel Vanleer and Anthony Wayne that came to Isaac as oral history.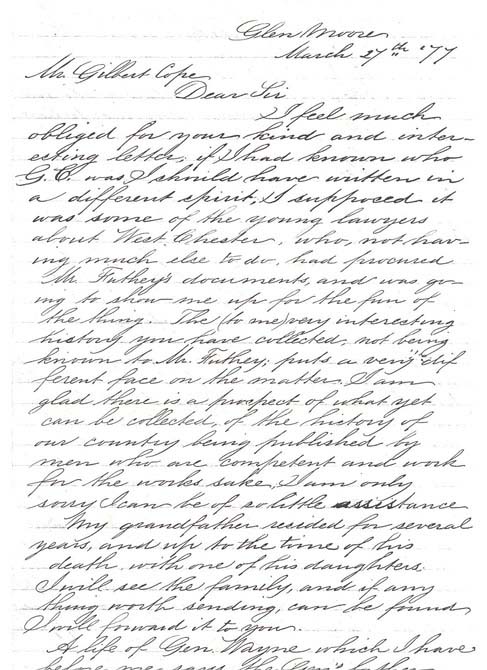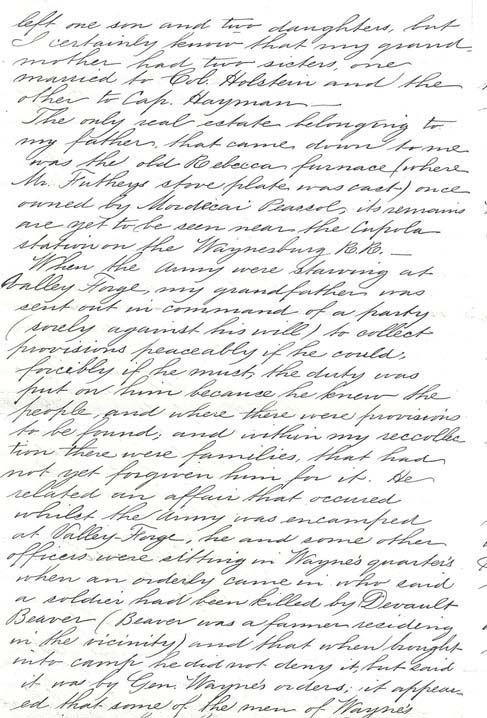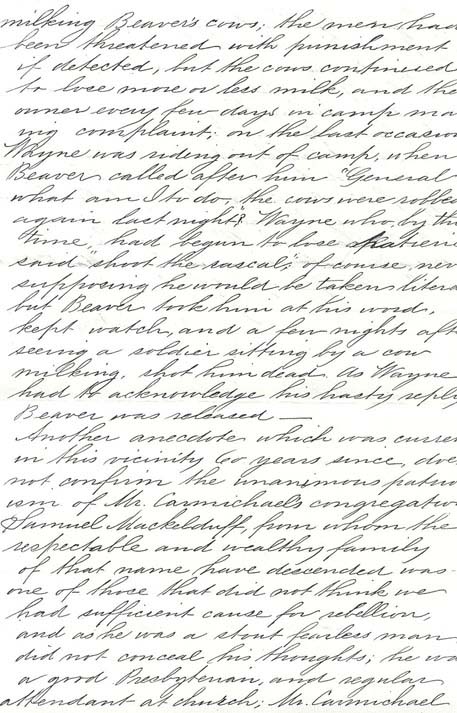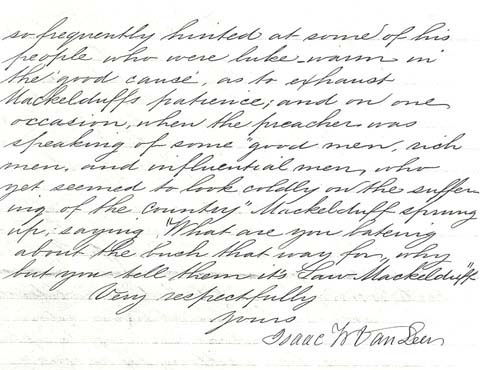 Samuel Culbertson Estate, 1782
Since there is more than one "Samuel Culbertson" in Chester County, the attached estate document is crucial in establishing that:
He was a captain in the flying camp (the estate includes 3 certificates for service pay)
He lived in Yellow Springs, PA as indicated in Saffell's Records of the Revolutionary War.
His wife is Margaret
The children are Elizabeth and James.