Vanleer Papers, Chester County Historical Society, Pennsylvania
Mrs. Blake Van Leer did considerable research on the Van Leer family in the 1930's. She apparently never published her work, but she left a type-written "draft" copy at the Chester County Historical Society.
This document includes 3 portions of her papers:
* Part 1 illustrates the Van Leer portion of a lineage "wheel." On this wheel, she gives her source for the coat-of-arms as Vol. 5 Section 4 Siebenmacher's Wappenboch, p. 32, Table 25, published in Nurburg, in 1890. A copy is available at the Library of Congress in Washington, D.C. The "wheel" also includes a photograph (unfortunately not legible on this copy) of the lambskin lineage certificate that Johann Georg von Löhr brought with him to America.
* Part 2 includes a translation of the text of Lambskin Certificate outlining German ancestors.
* Part 3 includes Mrs. Van Leer's original notes on European research.
Part 1 Van Leer Wheel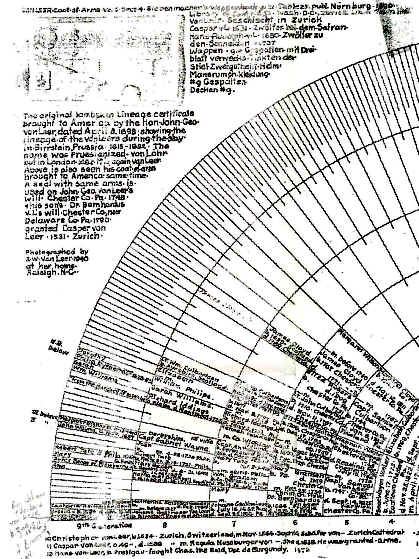 Part 2 tracking of Lambskin Certificate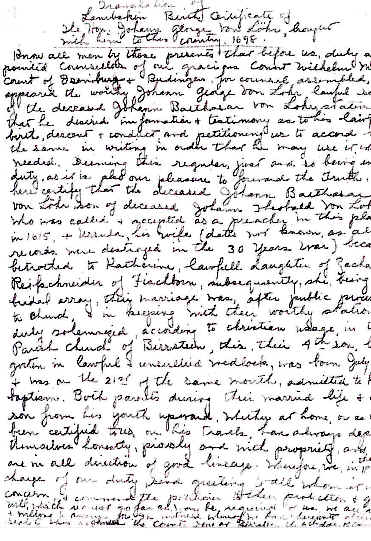 Part 3 Mrs. Van Leer's Original Notes